START SHOOTING TODAY
Experience the best shooting range in Nashville. Discover private shooting ranges that provide a remarkable 270-degree shooting experience, ideal for recreational shooting and receiving expert training.
Schedule a SHOOT270° Range by clicking the button below. 
WHAT TO EXPECT:
PRIVATE SHOOT270 ROOM

Shoot in complete privacy. No need to worry about others in neighboring shooting lanes. It's just you, or your group, and a highly trained firearms instructor. Move and shoot in your own shooting range. Our instructors will show you a great time, as well as keep a completely clean shooing range.
QUALIFIED FIREARMS INSTRUCTOR

Experience one of our shooting rooms with a qualified firearms instructor by your side. Our firearms instructors are passionate about educating and entertaining guests. Enjoy a great time while learning and staying safe. Don't need instructing? That's perfectly fine, they will be in the gun range to help you move targets and ensure you have everything you need, such as targets for target practice and medical help.
EVERYTHING YOU NEED

Every indoor shooting session includes ear protection and eye protection for each individual shooter, along with our standard SHOOT270 targets.

Discover a variety of over 25 rental firearms, all available for an extra fee (unless you have a membership). Choose from an array of handguns perfect for concealed carry or indulge in the thrill of full auto machine gun rental!
RETAIL SHOWROOM

Our cutting-edge, top-rated showroom offers an extensive selection of firearms, Glock® parts and accessories, holsters, ammo sales, and more. Feel free to arrive early or stay after your shooting session to explore our gun store. All of this adds to why people call us the "best shooting range in Nashville"
MEET THE TRAINERS
Know who you will be training with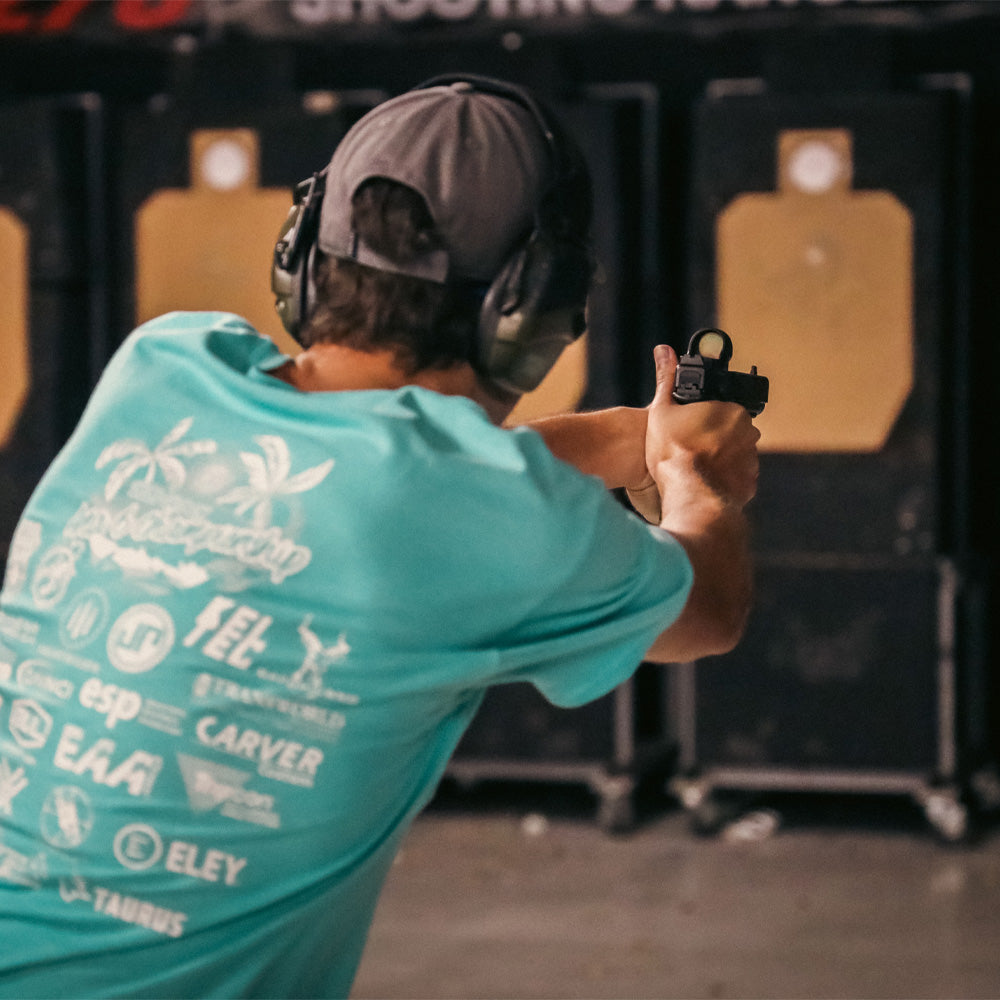 FILL OUT OUR RANGE WAIVER
When filling out the online waiver, you will be given the option to have a copy of the completed waiver emailed to you. This is mandatory to ensure your safety and ours.
FILL OUT WAIVER
WATCH THIS BEFORE YOUR SHOOTING EXPERIENCE: